Cambodia received its first shipment of COVID-19 vaccines in February 2021. We look at the latest news on what vaccines are due to be available in the Kingdom for Cambodians and foreigners in 2021.
(We will update this article when more information is available).
Cambodian Ministry of Economy and Finance permanent secretary of state, Vongsey Vissoth said in late January 2021, Cambodia will receive:
COVAX initiative: Seven million doses of the vaccines.
China: One million donated doses of the Sinopharm vaccine.
India: One hundred thousand vaccines. (On February 22, 2021, it was announced that Cambodia would seek an additional 5 million vaccines from India.)
Australian government grant: Three million doses purchased with a grant.
General Tea Banh, Minister of Defence, said the Cambodian government has also requested vaccines from Russia.
In total, USD $57 million was raised from donations in the Kingdom by Cambodian businesses and business people to help authorities pay for the purchase of vaccines.
Who will first receive the COVID-19 vaccines in Cambodia?
Cambodia is expected to receive 20 million doses of the COVID-19 vaccine. Eleven million doses are donations from friendly nations and partner organisations.
The first people to get the vaccinations in Cambodia, according to the government, include frontline health workers, teachers, soldiers, the premier's bodyguards, and officials working with the King.
Cambodia plans to vaccinate at least 10 million of its 16 million population with China's Sinopharm and Sinovac as well as the British-Swedish AstraZeneca.
By February 23 2021, 37,379 civilians, front liners, government officials and journalists, military and security officials were confirmed as being inoculated against COVID-19 in Cambodia.
COVID-19 cases in Cambodia
By February 23 2021, Cambodia has had registered over 568 confirmed COVID-19 cases and no reported deaths from the pandemic.
The Phnom Penh Community Incident on February 20 had added nearly 100 extra positive cases.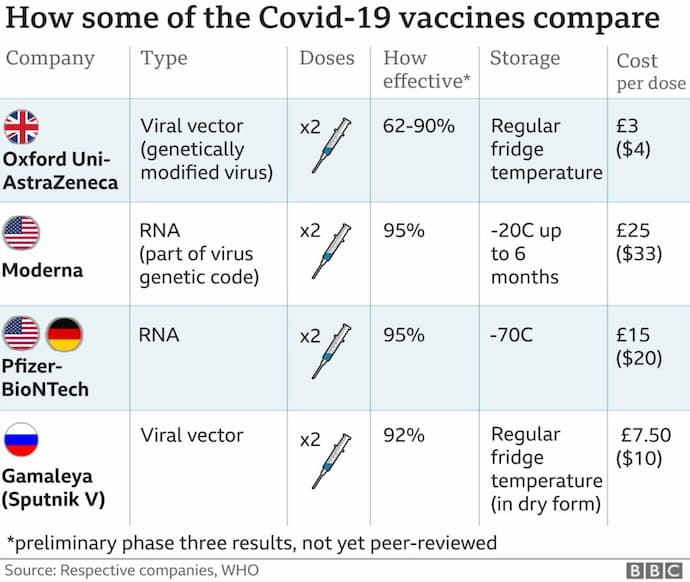 Chinese COVID-19 Vaccine – Sinopharm
On February 7, 2021, Cambodia Airports confirmed via press release that a plane from China delivered 600,000 doses of the Sinopharm's COVID-19 vaccine to Cambodia.
This first batch was a donation by the Chinese government and Cambodian Prime
Minister Hun Sen presided a ceremony to acknowledge the delivery. He said, "The Cambodian government owes gratitude to the Chinese government."
The nations prime minister was due to be the first person to receive the vaccine but had to change that plan after it was revealed Sinopharm is intended for those between the ages of 18-59.
The Phnom Penh Post reported that "Of the first 600,000 doses of the vaccine from China, half will be given to the military, and the other half to the Ministry of Health. Soldiers will be vaccinated first, then their families and those around them."
In total, it is believed China will donate one million doses of its coronavirus vaccine to the Kingdom.
Sinopharm has been ordered by Pakistan (88 million doses, Indonesia (60 million) and countries in the Middle East have ordered a combined 75 million doses.
Sinopharm vaccine: The dose needs to be received twice for maximum efficiency.
Total Number in Cambodia: 1 million vaccines (500,000 Cambodians)
Indian COVID-19 vaccines
On February 6th 2021. India approved supply of 100,000 doses of COVID-19 vaccines to Cambodia, said the Indian embassy in Phnom Penh.
India's drug regulators approved the production of Covishield (the local name for the Oxford-AstraZeneca vaccine developed in the UK) and Covaxin, locally-made by pharma company Bharat Biotech.
India makes 60% of the world's vaccines and is home to many major manufacturers.
"The India Embassy in Phnom Penh is pleased to announce that the Government of India has approved the supply of one hundred thousand doses of COVID-19 vaccines to the Kingdom of Cambodia on an urgent basis" reported the Indian-based Bussiness World.
The article confirmed the vaccines would be supplied by the Serum Institute of India. Other nations set to receive vaccines from India are Bhutan, Maldives, Mauritius, Bahrain, Nepal, Bangladesh, Myanmar, Seychelles and Sri Lanka.
It was not specified which vaccine Cambodia would receive as India has produced two COVID-19 vaccines.
On February 22, 2021, it was announced that Cambodia would seek an additional 5 million vaccines.
Covaxin: The two doses are given four weeks apart. The vaccine can be stored at 2C to 8C.
Covishield: The jab is administered in two doses given between four and 12 weeks apart. It can be safely stored at temperatures of 2C to 8C.
Total Number in Cambodia: One hundred thousand vaccines (50,000 Cambodians)
WHO COVAX Global Vaccine
The Cambodian government and the WHO (World Health Organisation) have agreed to roll out the distribution of COVID-19 vaccines in the Kingdom, hopefully in 2021.
WHO representative to Cambodia Dr Li Ailan said in December 2020, that "we expect vaccines to begin arriving in countries sometime in 2021. We hope a vaccine will be available in Cambodia early or mid next year, but the exact timing is not certain."
Australian Grant – Cambodian COVID-19 Vaccines
On February 1st 20201, the Australian government confirmed it has provided a grant of USD $28 million for the rollout of COVID-19 vaccines approved by World Health Organisation (WHO) for 1.5 million Cambodians.
The grant will "be used to purchase vaccines for citizens, the package will also provide financing for their distribution and administration of the campaign, including monitoring vaccination safety and efficacy as well as ensuring the public has access to clear information about the vaccination process" said a press release.
Total Number in Cambodia: 1.5 million Cambodians will be vaccinated.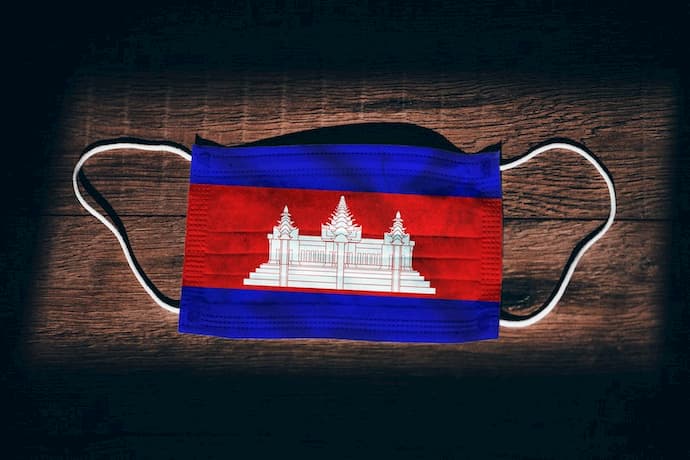 Will embassies in Cambodia provide COVID-19 vaccines?
So far, none of the foreign embassies in Cambodia has said they would provide COVID-19 vaccinations to its citizens living in the Kingdom. We have heard reports from expats living in Phnom Penh asking the Australian, British and American embassies but generally, they have been advised that only essential embassy staff may receive access to vaccines through the embassy.
However on  February 24, 2021, a circular from the Ministry of Foreign Affairs to diplomatic missions in Phnom Penh and the Office of the United Nations Resident Coordinator, confirmed foreigners "working" in Cambodia would have access to the vaccines.
"All foreign nationals who are currently residing and working in Cambodia can get vaccinated against COVID-19 at no charge in accordance with Cambodian COVID-19 vaccination plans".
It was not confirmed which vaccine it would be but foreigners living in Cambodia, whether they are running a business, working for a company, retired, or stuck as a visitor, will follow the same protocols as those implemented for Cambodians.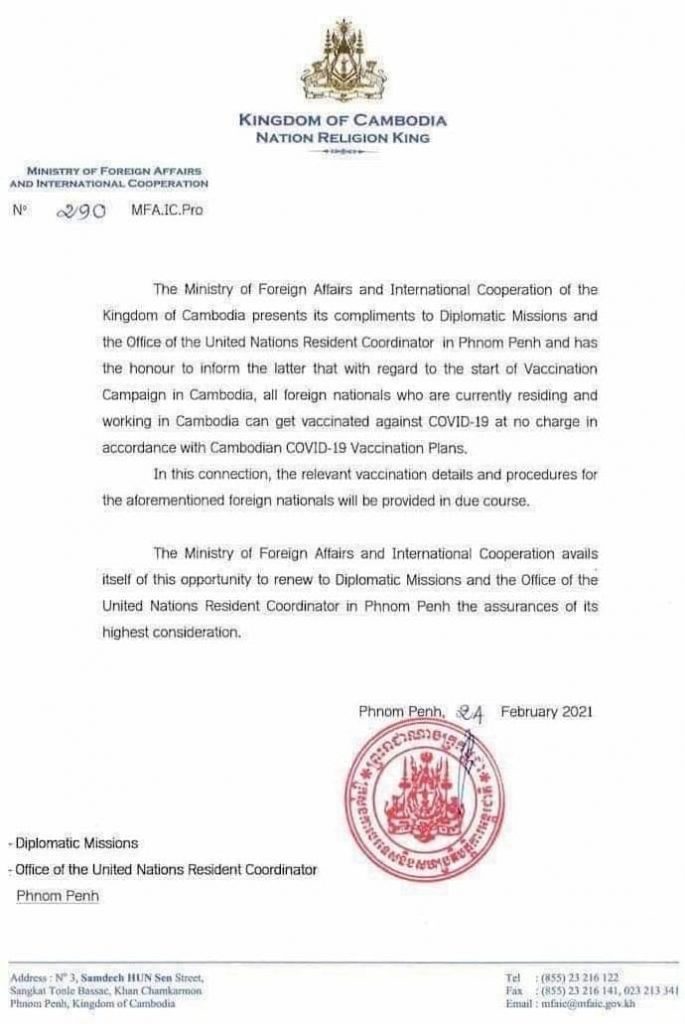 Updated February 25 2021
Source and Credited to: https://www.b2b-cambodia.com/articles/covid-19-vaccines-in-cambodia/